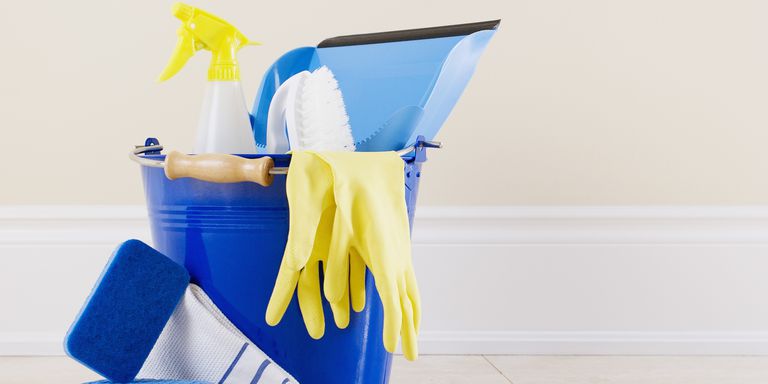 With experience in Domestic & Commercial cleaning we are always looking for ways to improve cleaning and we thought it would be useful to share some helpful cleaning tips with you...


Zoflora is proven to kill corona virus. We recommend using a spray bottle, mixed with cooled boiling water with a 1:40 dilution, to spray in the air of rooms & surfaces. It is known that touchpoints lasts for 72 hours outside the body, so we would recommend practising this every 2-3 days.
Keep door handles, light switches etc sterile by using a mix of zoflora & water in a squirty bottle, simply squirt & wipe! Remember not to use on wood though...
To freshen your microwave - heat a cup of water, with a wedge of lemon in it
Keep your sponges tip top clean by putting them in the dishwasher, or you can pop them in the microwave for 1 minute (squeeze them out first though!)
Use an old toothbrush for those awkward spots on the toilet seat & kitchen cupboard door corners
Don't spend extra on washing machine cleaners - soda crystals do just as good a job! Just pop some inside the drum & drawer then run the hottest wash
Vinegar has a fantastic range of uses, from removing chemical residues (oven cleaner) to cleaning dishes (add 1.5 cups to the bottom of your dishwasher for a sparkly wash), don't forget you can also mix it with sugar (2 tbsp of each) to keep your flowers fresh for longer!
Make your rooms smell fresh by adding a couple of drops of diffuser oil, or the fabulous zoflora (which has many excellent uses) to your vacuum cleaner bag
Struggling with scale on your bathroom tiles? A scrubbing brush dipped in a bicarbonate of soda paste mix does wonders! An old toothbrush gets into those awkward places in the shower to get all areas sparkly ...
Don't forget about your mattress!...you can keep it clean by vacuuming & putting baking soda (don't be shy on the quantity!), leave it for as long as possible (24 hours if poss) and then vacuum it off. Use a mattress protector too...
Remove black shoe marks from wood work with a little bit of cream cleaner on a soft cloth and gently rub
Try using an old, clean sock over your hand when cleaning blinds - it's much quicker & easier to get into the tricky places
Kilrock descaler is amazing for taps etc, there is a brush applicator so it stays put!

If you have any useful tips, please feel free to contact us ...